---
The use and effectiveness of nano silver has been proven over and over again by tens of thousands of users. On this website, you can read a few of the more dramatic testimonies of people who have had remarkable results using nano silver made by the SILVERengines proton. But is there any scientific research that confirms the pathogen-fighting value of ionic/colloidal silver?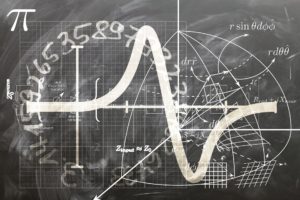 As it turns out, there is a large and growing body of such research. On this page we will provide links to not only popular science articles, but to research papers and journal articles for you to review at your leisure. Good science, good results. Isn't it about time to add a SILVERengines proton to your medicine cabinet?
Articles
Nature –
"Silver Makes Antibiotics Thousands of Times More Effective"
Boston University –
"Silver Enhances Antibiotic Activity Against Gram-negative Bacteria"
American Chemical Society –
"120 Years of Nanosilver History: Implications for Policy Makers"
Academic Journals – 
"Antibacterial efficacy of colloidal silver alone and in combination with other antibiotics on isolates from wound Infections"
Journal of Microbiology and Biotechnology – 
"Antifungal Effect of Silver Nanoparticles on Dermatophytes"
Frontiers in Microbiology – 
"Antimicrobial Activity and Mechanism of Inhibition of Silver Nanoparticles against Extreme Halophilic Archaea"
Penn State University – 
"MICROBIAL MULTI-DRUG RESISTANCE (MDR) AND OLIGODYNAMIC SILVER" (mirrored here)
Institute of Dental Sciences
Nanotechnology: A boon in oral cancer diagnosis and therapeutics (see Page 157, "NANOTECHNOLOGY LATEST ONCOLYTIC AGENT")
Holtorf Medical Group –
"Safety and Efficacy of Intravenous Oligodynamic Silver"
Journal of Nanobiotechnology –
"Silver nanoparticles are broad-spectrum bactericidal and virucidal compounds"
American Society for Microbiology –
"Antibacterial Activity and Mechanism of Action of the Silver Ion in Staphylococcus aureus and Escherichia coli"
University of Utah –
"In Vivo Human Time-Exposure Study of Orally Dosed Commercial Silver Nanoparticles"
NOTE: Some of the papers listed here present conflicting views as to the value of "ionic" vs "colloidal" silver. The most current research supports the viewpoint that it is in fact the silver ions that are effective against pathogens. See "Which is Better, Ionic or "True Colloidal" Silver?" for details and references.
As we continue to discover and review more relevant articles about the incredible value of nanosilver as an antimicrobial, we will add them to the list on this page for your ongoing information.